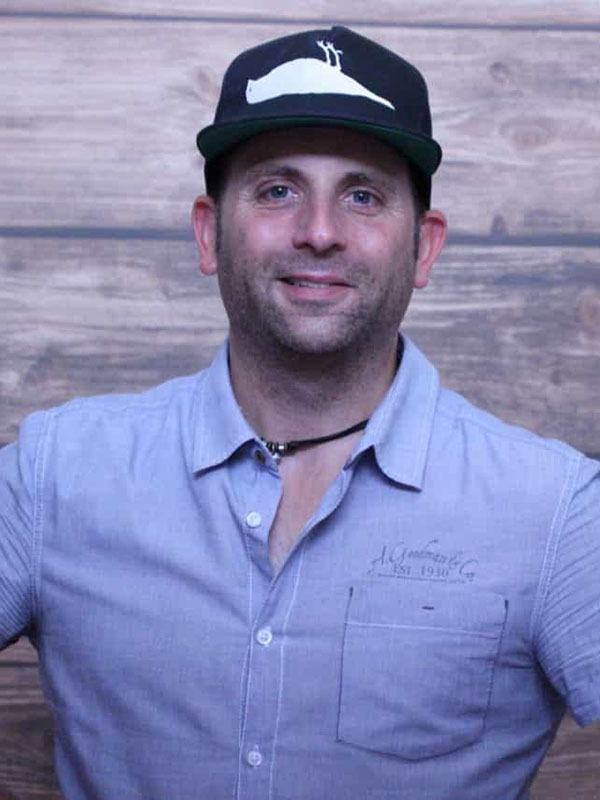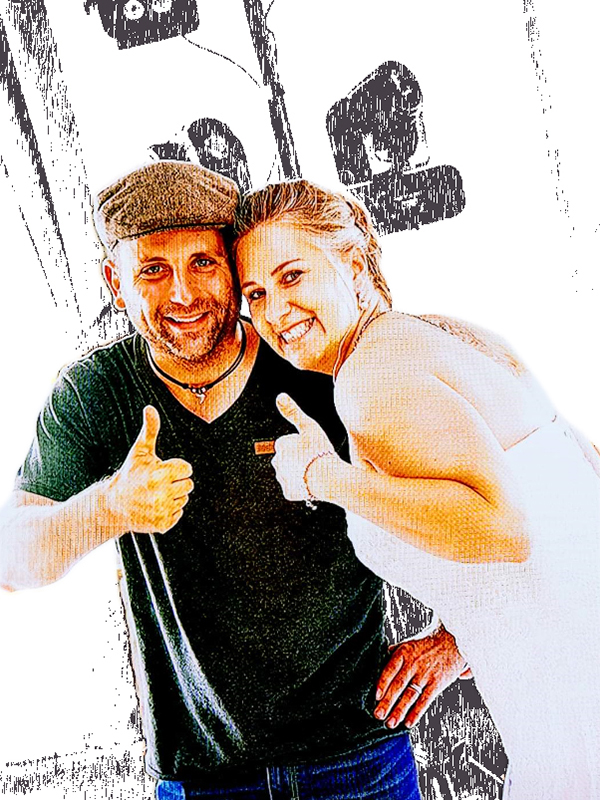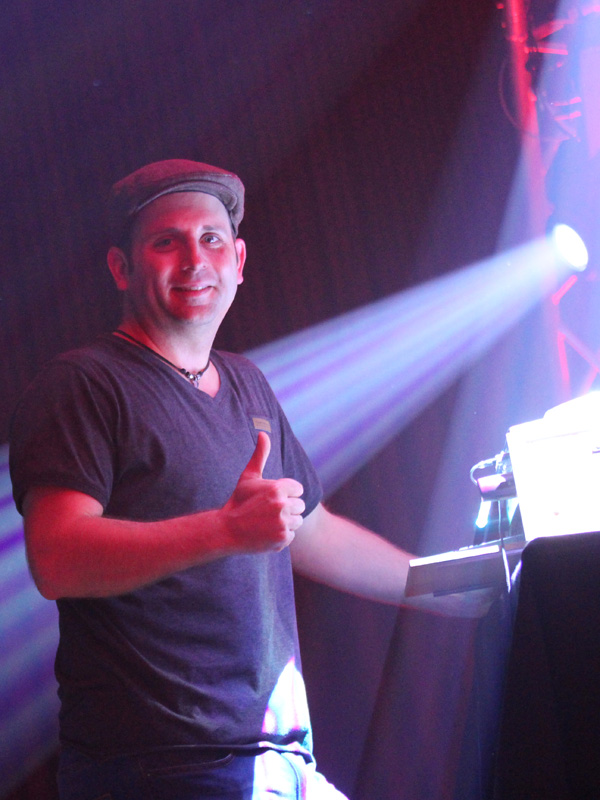 EIFEL-DJ
Marco Langshausen
seit 1996 für Euch in der Region Eifel unterwegs
Schon in jungen Jahren habe ich den Weg zur Musik gefunden und bei einem mobilen Disco-Team meine ersten Erfahrungen am "DJ-Pult" gesammelt bzw. den Auf- und Abbau der Disco-Anlage unterstützt.

Im Jahr 1996 habe ich mir dann gemeinsam mit meinem Kollegen eine eigene Disco-Anlage zugelegt und diese stetig erweitert. Bis zum Jahr 2008 waren wir mit unserem mobilen Disco-Team "Magic Candles" auf zahlreichen Veranstaltungen in der Eifel-Region unterwegs.
Seit 2008 biete ich meine Dienste mit einer passenden Anlage für Veranstaltungen wie z.B. Hochzeiten | Polterabende oder Geburtstage an.
So konnte ich in den vergangenen Jahren sehr viele Erfahrungen sammeln und es stellt für mich kein Problem dar, den Musikgeschmack der Gäste sicher einschätzen zu können.

Sollten Sie also noch auf der Suche nach einem DJ mit Musik- und Lichtanlage sein, zögern Sie nicht länger und füllen Sie das Kontaktformular aus.

Ich melde mich anschließend schnellstmöglich bei Ihnen um Ihnen ein unverbindliches Angebot zu unterbreiten.
Die Toten Hosen
Alles Ohne Strom
Roland Kaiser
Live Mit Band
Rammstein
Europe Stadium Tour 2020
Therapy?
30th Anniversary Show
Helge Schneider
Die Wiederkehr Des Blaugrünen Smaragdkäfers
Feine Sahne Fischfilet
Wir Haben Immer Noch Uns!
Scorpions
Crazy World Tour 2019
Die Toten Hosen
Mit Pauken Und Trompeten
Bon Jovi
This House Is Not For Sale
ROCK AM RING 2019
Die Ärzte
Dropkick Murphys
Eagles Of Death Metal
Feine Sahne Fischfilet
Marteria & Casper
Sabaton
Slayer
Tenacious D
The Bosshoss
The Smashing Pumpkins
Tool
Rammstein
Europe Stadium Tour 2019
Mark Knopfler And Band
An Evening With
Game Of Thrones
The Concert Show
Roland Kaiser
Die große Arena-Torunee
Johnny Cash Roadshow
A Celebration
Die Toten Hosen
Laune Der Natour 2018
NÜRBURGRING OLÉ
Die Atzen
Hermes House Band
Kerstin Ott
Maite Kelly
Mia Julia
Michael Wendler
Michelle
Micky Krause
Willi Herren
U2
eXPERIENCE + iNNOCENCE
Tour 2018
NEW HORIZONS 2018
Alle Farben
Armin Van Buuren
Axwell | Ingrosso
Felix Jaehn
Marshmello
Ofenbach
Bryan Adams
The Ultimate Tour
Volbeat
+ Special Guest "Shinedown"
ROCK AM RING 2018
Avenged Sevenfold
Bad Religion
Body Count Feat. Ice-T
Foo Fighters
Good Charlotte
Jimmy Eat World
Muse
Rise Against
Thirty Seconds To Mars
Die Amigos
GOLD Tournee 2018
Toto
40 Trips Around The Sun
Manowar
The Final Battle World Tour
The Rolling Stones
No Filter
Aerosmith
Aero-Vederci Baby!
Phil Collins
Not Dead Yet | Live!
ROCK AM RING 2017
Beatsteaks
Broilers
Die Toten Hosen
Kraftklub
Prophets of Rage
Rammstein
Sum41
System Of A Down
Sabaton
+ very Special Guest "ACCEPT"
Whitesnake
The Greatest Hits Tour 2016
ZZ TOP
Hell Raisers Tour 2016
MONSTERS OF ROCK
Ritchie Blackmore´s Rainbow
Manfred Mann's Earth Band
Thin Lizzy
Coldplay
A Head Full Of Dreams Tour
SWEET
The Finale Tour 2016
The Australian Pink Floyd
Show 2016
Motörhead
40th Anniversary Tour
Die Toten Hosen
Am Anfang War Der Lärm
AC/DC
Rock Or Bust World Tour
Rod Stewart
Live The Live Tour 2014
The Rolling Stones
14 on fire
ROCK AM RING 2014
Die Fantastischen Vier
Kings Of Leon
Linkin Park
Mando Diao
Metallica
Pennywise
The Offspring
CELEBRATE THE 80s & 90s
David Hasselhoff
Snap!
Samantha Fox
2 Unlimited
Vengaboys
Ina Müller & Band
Tour 2014
Roger Waters
The Wall (Live)
ROCK AM RING 2013
Cro
Fettes Brot
Green Day
Kraftklub
Simple Plan
Sportfreunde Stiller
Volbeat
Die Toten Hosen
Der Krach Der Republik
Green Day
+ Special Guests
ROCK AM RING 2012
Billy Talent
Die Toten Hosen
Donots
Dropkick Murphys
Linkin Park
Metallica
The Offspring
Udo Lindenberg
Ich mach mein Ding
Roger Waters
The Wall (Live)
ROCK AM RING 2011
3 Doors Down
Beatsteaks
Coldplay
Kings Of Leon
Mando Diao
Millencolin
Volbeat
Scorpions
Get your sting and blackout
ROCK AM RING 2010
Airbourne
Cypress Hill
H-Blockx
Kiss
Motörhead
Rage Against The Machine
Rammstein
KISS
Sonic Boom Over Europe
Die Toten Hosen
Weihnachten in Düsseldorf
ROCK AM RING 2009
Billy Talent
Flogging Molly
Guano Apes
The Killers
The Prodigy
The Subways
Volbeat
Die Toten Hosen
machmalauter
Queen + Paul Rodgers
The Cosmos Rocks Tour
Eric Clapton
Summer Tour 2008
ROCK AM RING 2008
Die Toten Hosen
Fettes Brot
Metallica
Rage Against The Machine
Simple Plan
Sportfreunde Stiller
The Offspring
Dropkick Murphys
+ Special Guests
Joe Cocker
Hymn for my soul
ROCK AM RING 2007
30 Seconds To Mars
Beatsteaks
Billy Talent
Die Ärzte
Linkin Park
Mando Diao
The Hives
ROCK AM RING 2006
Bloodhound Gang
Depeche Mode
Guns'n'Roses
Metallica
Placebo
Reamonn
Sportfreunde Stiller
Deep Purple
+ Alice Cooper
ROCK AM RING 2005
3 Doors Down
Billy Idol
Die Toten Hosen
Green Day
Mötley Crüe
R.E.M.
Slayer
Die Toten Hosen
Friss oder stirb
ROCK AM RING 2004
3 Doors Down
Die Toten Hosen
Evanescence
Linkin Park
Motörhead
Nickelback
Red Hot Chili Peppers
ROCK AM RING 2003
Boysetsfire
Clawfinger
Deftones
Evanescence
Metallica
Placebo
The Hives
Die Toten Hosen
Auswärts-Spiel!
Die Toten Hosen
Grillparty!
ROCK AM RING 2002
Bad Religion
Carlos Santana
Lenny Kravitz
Neil Young
Ozzy Osbourne
Such A Surge
System of a Down
AC/DC
Vorgruppe: Die Toten Hosen
ROCK AM RING 2001
3 Doors Down
A-Ha
Alanis Morissette
Anastacia
H-Blockx
Limp Bizkit
Linkin Park
MTV HARD POP DAYS
Die Ärzte
Bad Religion
Bloodhound Gang
Die Fantastischen Vier
Fünf Sterne Deluxe
ROCK AM RING 2000
Carlos Santana
Die Toten Hosen
Oasis
Pearl Jam
Rage Against The Machine
Reamonn
Sting
Gerolsteiner Sprudel Festival
Peter Maffay
BAP
Zucchero
Jule Neigel Band
ROCK AM RING 1999
Alanis Morissette
Bryan Adams
Cypress Hill
Faithless
Metallica
Robbie Williams
Xavier Naidoo
ROCK AM RING 1998
Bad Religion
BAP
Bob Dylan
Clawfinger
Fury in the Slaughterhouse
Genesis
Rammstein
ROCK AM RING 1997
Aerosmith
Die Ärzte
Kiss
Supertramp
Zucchero
NATURE ONE 1996
Marusha
Mark Spoon
Tom Novy
Paul van Dyk
DJ Hooligan
ROCK AM RING 1996
Bryan Adams
Die Toten Hosen
Herbert Grönemeyer
Rage Against The Machine
Sting
durchschnittliche Verteilung der Buchungen auf das ganze Jahr gesehen
Auslastung
I. Quartal | Januar - März
15%
II. Quartal | April - Juni
30%
III. Quartal | Juli - September
40%
IV. Quartal | Oktober - Dezember
15%
zu welchen Veranstaltungen werde ich am häufigsten gebucht ...?
Veranstaltungsarten
Weihnachts-Feier | Betriebs-Feier | Abi-Feier
15%
Dorffest | Sportfest | Kirmes
10%
How much is the fish ...?
Preise
DJ incl. Musik- und Lichtanlage
€ 600.00 für 6 Stunden
flexible Startzeit
Zeit für Auf-/ Abbau von den 6h ausgeschlossen
Verlängerung kurzfristig möglich
Mehr Info´s
Eifel-DJ ... seit 1996
Die perfekte Unterhaltung für ...
Hochzeit
Polterabend
Geburtstag
Weihnachtsfeier | Betriebsfeier | Abi-Feier
Dorffest | Sportfest | Kirmes
Party
Mehr Info´s
Photobox
€ 250.00 pro Abend
Optional
das Party-Highlight für Ihr Event
jede Menge lustige Requisiten (Brillen, Hüte, ...)
Hintergrundsystem (4 Motive zur Auswahl)
Mehr Info´s
---
VideoShow | ViewSonic
€ 50.00 pro Abend
Optional
32" FullHD IPS-Panels (2 Stück)
MusikVideo´s / Animationen
Video-Loops / Foto Dia-Show
Mehr Info´s
Eifel-DJ ... seit 1996
Große Auswahl an optionalem Equipment ...
professionelle PA-Anlage (RCF)
LED Licht-Anlage | Moving-Heads
Video-Show mit -2- 32" FullHD IPS-Panels
Indirekte Beleuchtung mit LED-Flood Panels
professionelle Photobox incl. Hintergrundsystem
Nebenraum-Beschallung mit Monitor-Lautsprechern
Mehr Info´s
indirekte Beleuchtung
€ 50.00 pro Abend
Optional
indirekte Beleuchtung mit LED Flood Panels (4 Stück)
stimmungsvolles und angenehmes Ambiente
kann überall im Raum platziert werden
Mehr Info´s
Verlängerung kurzfristig möglich
Sie bestimmen wann die Party endet ...
Sollten Sie und Ihre Gäste nach den -6- Stunden immer noch in Party-Stimmung sein,
besteht die Möglichkeit kurzfristig für 60,-€/Stunde zu verlängern.